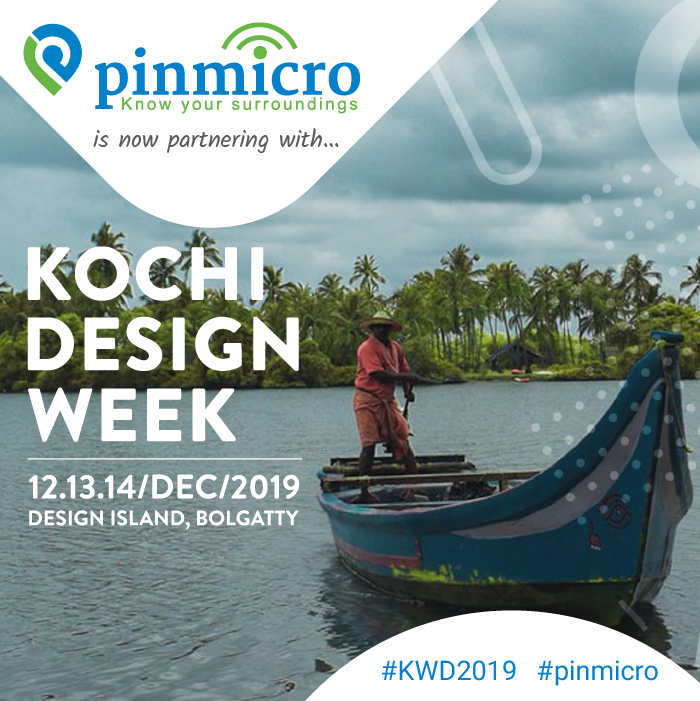 India's largest design festival, the Kochi Design Week is right around the corner and everyone can feel the buzz of the preparations reverberating the city of Kochi as they await this highly anticipated event to kick start on December 12 to 14th, 2019 which will be held at the Bolgatty Event Centre. This three-day event is expected to draw in art and design aficionados from all over the world to share their passion for design along with music and food design festivals. Kochi Design week will be featuring notable speakers from the top companies and organisations across the globe who will share their thoughts and experiences.
To transform the event experience, Kochi Design Week will be leveraging the event management solution by Pinmicro called EventPlus. EventPlus is an IoT based event management solution which uses Bluetooth Low Energy (BLE) beacons and sensors as their hardware and provides a fully automated and smart experience for the users (inclusive of the organizers, exhibitors and visitors).
From booking the tickets for the event from the website and also available from the custom-designed app designed by Pinmicro to stepping out of the convention centre with insightful thoughts and cherishable memories, EventPlus has been designed to ensure smooth operations of the event. The notable features of EventPlus, but not limited to the these are real-time analysis of the visitors and also the volunteers, easy entry to the different events via the app, In-app navigation for the whole event venue, live-heat maps to show the traction and crowd of different events and much more features which makes it a truly revolutionary solution.
Visit Kochi Design Week to experience how Eventplus will re-define the way people attend events. So, what are you waiting for? Get your tickets now!!