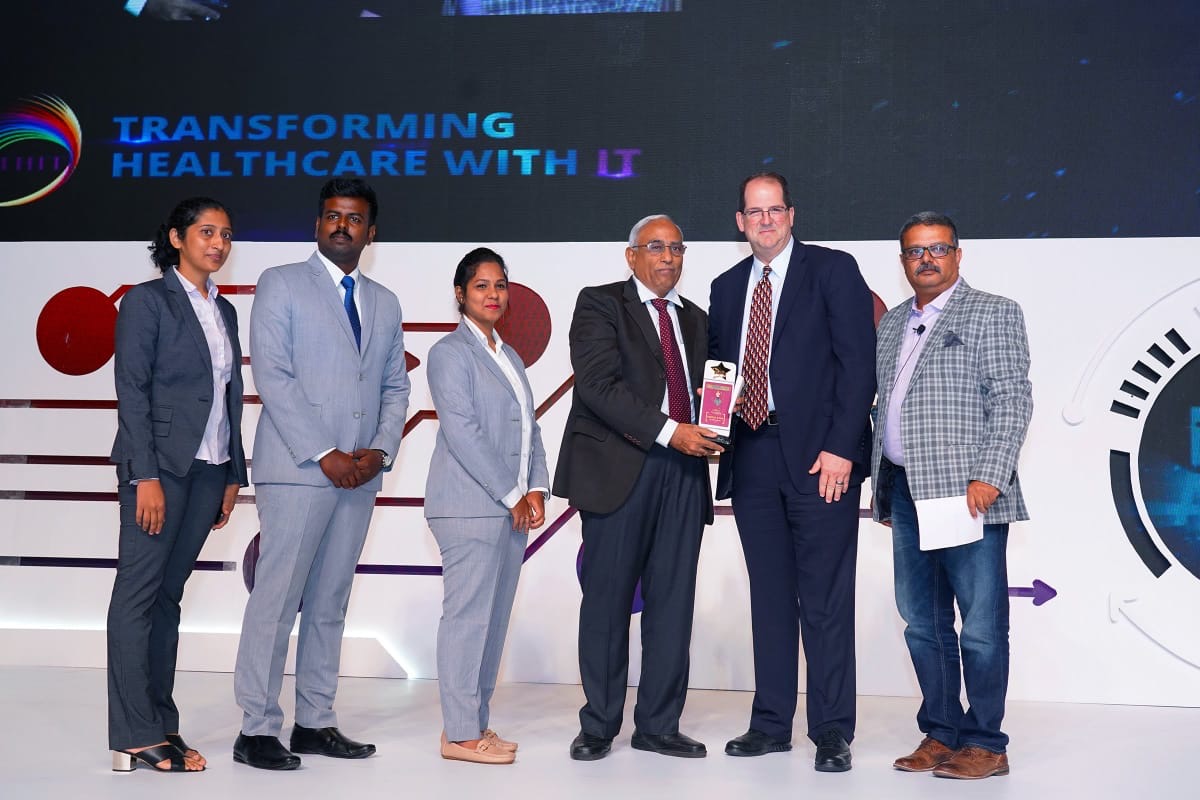 We are elated to announce that our partner, Tenxhealth Technologies has been awarded the Rising Star Award at the 9th Transforming Healthcare with IT (THIT) conference held on the 13th and 14th September 2019 at the International Convention Centre, Hyderabad, India.
Mr.U. K. Ananthapadmanabhan, the Director of Tenxhealth Technologies has received the award on behalf of the company. In addition to this joyous occasion, Dr.Sangitha Reddy, Joint Managing Director of Apollo Group of Hospitals, personally visited their booth to congratulate the team on their achievement.
Annually held, Transforming Healthcare with IT (THIT) is touted to be the largest Healthcare & IT-based International conference and trade show in India and is organized by the Apollo Telemedicine Networking Foundation.
Pinmicro has signed a technology partnership with Tenxhealth Technologies Pvt. Ltd, Coimbatore earlier this year. A leading healthcare technology solution provider in India, Tenxhealth will leverage Pinmicro's location detection platform to build an IoT enabled Real-Time Location Tracking Solution (RTLS) for hospitals. They use our solutions for a host of functions like Patient & asset tracking, medical equipment monitoring and utilization, environment monitoring which also allows easy integration with existing Hospital Information Systems (HIS).